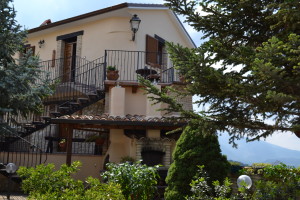 Il Giardinotto is a bed and breakfast located in the historical centre of the town of Altino (Chieti), a charming and quiet village close to the Valle del Sangro, in the heart of Abruzzo. The name comes from the majestic garden beneath the apartment, which was lovingly brought to life a few years ago by the owner, known by the nickname "Ottorino". From the outset, it seemed only natural to call it "GiardinOtto".
The grandeur of the mountains and the tranquillity of the sea with its morning breeze, make this hotel the ideal place to spend your holidays or a delightful weekend away in peace and serenity.
Its geographical position, being exactly halfway between the mountains and the sea, gives you easy access to the mountain resorts and villages within the Majella National Park and, at the same time, to the seaside resorts on the Adriatic coast, such as the Costa dei Trabocchi, the Punta Aderci nature reserve, and the town of Vasto.
The building was developed with respect for local architecture and materials in the area, combining them with creativity and modern design features that will allow you to connect with the local area in total harmony.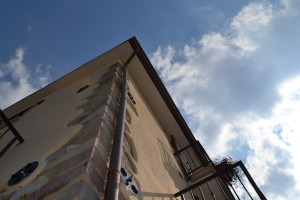 You will be greeted at Il Giardinotto by the warm welcome of the family that runs the hotel, who will show you how best to discover the nature and the wonders of this land. They will recommend excellent restaurants and trattorias, point out local cultural and culinary traditions, and suggest country festivals, fairs and various activities for you to do during your stay.
You can be part of the life of the local community, by taking long walks in the unspoilt natural surroundings and by enjoying the Abruzzo region with total autonomy.
Altino is located on a rock spur commanding the valley of the Aventino river. The impressive mass of rock can be admired from the church of Santa Maria del Popolo, upstream from the confluence of the River Sangro and the River Aventino at the foot of Monte Calvario, 345 m above sea level.
Altino overlooks a wide valley, full of gardens and orchards in the lower part, and vineyards and olive groves in the hills.
We are waiting for you!