Roccascalegna Castle (approx. 5 km away)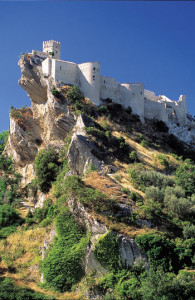 The castle was built on a rock around the 11th to 12th century out of the enlargement of a guard tower of Lombard origin. It subsequently underwent numerous additions between the 16th and 17th centuries. After the restoration work carried out in the last years of the 20th century, the castle once again opened its doors to visitors. It is a good idea to reach the castle through the old town street where you'll find small handicraft and honey shops: Roccascalegna is in fact one of the 39 Italian municipalities that form part of the National Association of the "City of Honey" and was awarded the Orange Flag by the Italian Touring Club.
Other places of interest are the Belvedere, the churches of San Pancrazio, San Cosma and Damiano and San Pietro (the latter of which stands at the foot of the castle), as well as the archaeological excavations.
For further information:
www.castellodiroccascalegna.it
www.comune.roccascalegna.ch.it
Grotta del Cavallone (approx. 25 km away)
The Grotta del Cavallone (otherwise known as the Grotta della Figlia di Jorio), particularly noteworthy for those interested in cave science, opens up in the Valley of Taranta in the heart of the Majella National Park, part of the municipalities of Taranta Peligna and Lama Peligni.
The path inside the cave stretches for one kilometre, letting you cross through its captivating rooms, especially for the first 600 meters: it is here that you'll see a very large number of stalactites and stalagmites. Not to be missed is the "enchanted forest", the "hall of elephants" and the wonderful "pantheon" with its "hall of statues".
For further information:
www.grottedelcavallone.it/banner-rotator/home.html
Convent of San Pasquale -Atessa- (approx. 15 km away)
The monastery was founded in 1408 by Friar Thomas Bellucci from Florence. In 1870 it became disused and only in 1935 was possession of it taken by its current Order. The church is dedicated to San Pasquale. Inside, there is a statue of San Francesco and frescoes depicting Santa Rosa and Santa Chiara. In the highly evocative Cloister, you will find the Well of Miracles. The Library has many excellent resources, including numerous sacred texts.
For further information:
www.sangroaventino.it/sezioni/Patrimonio%20Culturale/pagine.asp?idn=2175
Rafting and Free Climbing Centre (approx. 30 km away)

In the heart of the Majella National Park, you can organise safe and fun rafting descents in a beautifully unspoilt natural environment, while enhancing the area and working in collaboration with the local community.
For further information:
www.abruzzorafting.com
Majella National Park (approx. 30 km away)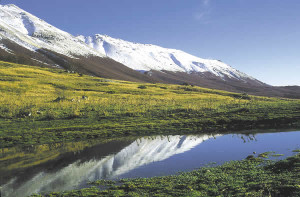 The Majella National Park, established in 1991, is one of the three national parks of Abruzzo between the provinces of L'Aquila, Pescara and Chieti.
Over 2,100 plant species have been reported in the park, accounting for approximately one third of Italian plant life; some species have been identified for the first time by botanists in this very park. There are also over 150 animal species.
The park has routes that will suit all tastes, allowing you to immerse yourselves in nature and visit more than 10 hermitages throughout the park (of which the most famous are Celestine V and Sant'Eufemia a Majella). In the winter, you can go skiing in one of the 5 ski resorts and, in summer, you can go rafting in the river that runs through the park or hike in the mountains.
For further information:
www.parcomajella.it
neve.abruzzoturismo.it/schedalocalita.php?IDLocalita=16
Costa dei Trabocchi (approx. 25 km away)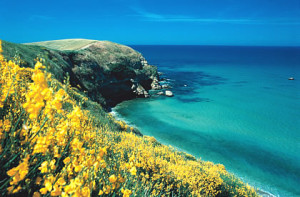 The Costa dei Trabocchi is the stretch of the Adriatic coast within the province of Chieti (featuring the typical "trabucco", an old fishing machine on a raised platform). This stretch of coastline is famous throughout Italy for its natural beauty and diversity. Indeed, each of the towns and villages on the coast has maintained its own characteristics and traditions.
There are low stretches of sandy beaches, pebbles, as well as high rocky stretches. The coastal strip runs through valleys and hills, ending at the sea, creating beautiful landscapes and diverse natural environments.
For further information:
www.costadeitrabocchi.net
Eremo d'Annunziano -San Vito Chietino- (approx. 30 km away)
The "Eremo D'annunziano", hermitage also known as the "Eremo delle Portelle", given its location in the town of Portelle (an enchanting hillside of San Vito Chietino overlooking the Costa dei Trabocchi), owes its name to the poet Gabriele D'Annunzio who stayed there together with Barbara Leoni in the summer of 1899. The hermitage was selected and recommended by his friend and painter Francesco Paolo Michetti, given its unique beauty. During this time, D'Annunzio wrote The Triumph of Death, a famous autobiographical narrative about his love for women.
From here, you can visit the charming town centre of San Vito Chietino, located on a rocky hill which stretches down to the sea, and from which you can admire a vast landscape that goes from the Maiella to Gran Sasso up to Vasto , opening onto the Adriatic Sea, where you can see various types of "trabucchi". It is also a place where you can eat excellent seafood, by buying from one of the many fish mongers in the street, or by sitting in one of the many restaurants on offer.
San Giovanni in Venere -Fossacesia- (approx. 25 km away)
The Abbey of San Giovanni in Venere is an awe-inspiring church in Cistercian style, consisting of a basilica and nearby monastery, both built in the early 13th century in the place of the existing smaller monastery. Its location is very scenic, standing on a hill overlooking the nearby coastline for several kilometres both to the north and the south.
Lanciano (approx. 20 km away)
Tradition tells us that the town of Lanciano was founded in 1179 BC by Solima, a Trojan refugee who landed in Italy along with Aeneas, a year after the destruction of Troy itself in 1180 BC. The town was known as Anxanon Anxa, located less than 10 km from the sea and 30 km from the mountains.
It has a very old historical centre with various churches and historic buildings, the town was awarded the Gold Medal of Military Valour and is famous for the Eucharistic Miracle: in the eighth century, an event took place in Lanciano which the Catholic Church considers to be the first Eucharistic Miracle. The traditional tale has it that a Basilian monk, while celebrating Mass, doubted the real presence of Christ in the Eucharist. At that time the host is said to have become flesh and the wine turned into blood. Other miracles, traditions and legends are also connected to this charming town, which is undoubtedly worth a visit either on foot or by bicycle.
For further information:
www.lanciano.it
Vasto (approx. 45 km away)
A town with a both an historical side, including a beautiful old town, and another side overlooking the sea. The ideal time to visit is the summer season: not to be missed is the Punta Aderci Nature Reserve, divided into a rocky part and a sandy part with a crystal clear sea. Take a stroll through the historical town centre and discover its Mediterranean flavour.
Its "brodetto di pesce" (fish soup), a traditional local dish, has received the PDO (Protected Designation of Origin), and is not to be missed.
For further information:
www.turismovasto.it
www.puntaderci.it/la_riserva.html
Pescara (approx. 60 km away)
Pescara is the largest city of the Abruzzo region, looking out almost entirely onto the sea. It is a young and modern city, ideal for shopping and going out late at night, given the large number of bars and restaurants on offer both in winter and summer. Its main landmark is the Cascella Ship, overlooking the sea.
Each year in July and since 1994, the city holds the Regatta of Gonfaloni, a race between boats 8 meters long with 10 rowers, competing on the Aterno-Pescara River.
Every year, Pescara hosts major musical events (Pescara Jazz) and film events (Flaiano Award), and every year, the Pescara navy celebrates its patron saint: Andrew the Apostle. The tradition of the Feast of Saint Andrew dates back to 1867, and has always been commemorated in the area of the seaside area near the harbour, thanks to the devotion of Pescara's fishermen. From that year onwards, the navy has celebrated the saint with a procession, which has the key feature of taking place at sea. At the end of the festival, you'll be able to admire a stunning fireworks display over the sea.
For further information:
www.turismo.provincia.pescara.it